MCFC's Big Little Lies Season 2 screening and fundraiser a big little success on June 9, 2019
We cannot tell a big little lie—the community celebration of HBO's Big Little Lies Season 2 first episode and salute to the economic development work of the Monterey County Film Commission was a big success at the Monterey Conference Center on June 9, 2019. And it was not a little one, with more than 450 there for the local premiere screening.
It was a great time to enjoy "big little libations"—wine tastings from Monterey County wineries and beer sips from local breweries—plus "big little bites" provided at tables from caterers, restaurants and other food producers, many hoping their labels and items show up as background in scenes in upcoming episodes of Big Little Lies.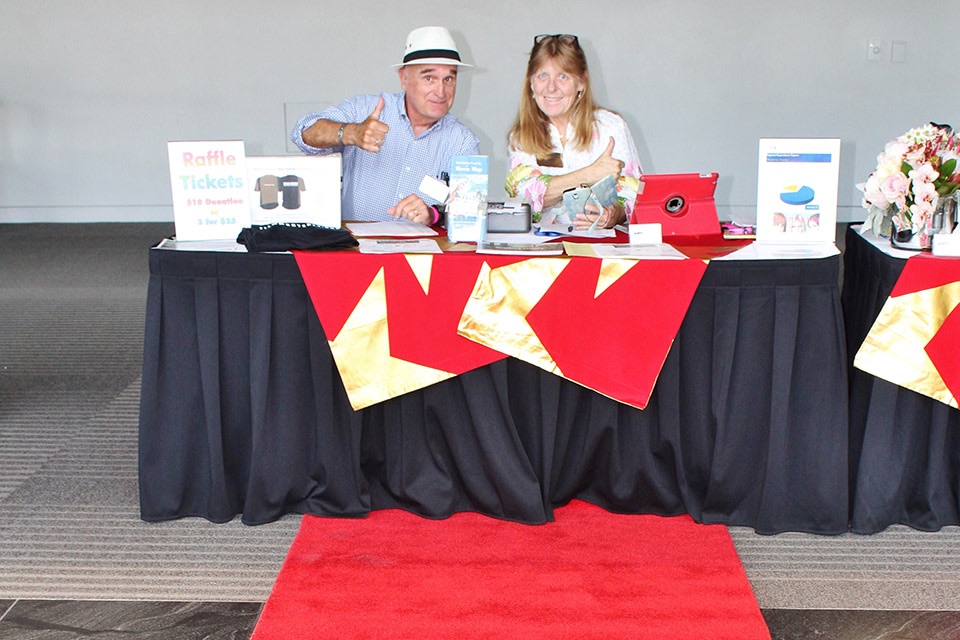 Guests walked a red carpet entry, posed for selfies at the step-and-repeat logo wall, and mingled with local background extras, businesses, industry professionals and city and county officials who were involved with the production during its 34 film days at some 36 locations on the Monterey Peninsula.
After the reception, those attending were excited to see local film sites and extras on the two big screens in the Steinbeck Ballroom. Episode one of the second season set off the ongoing relationship dramas of "The Monterey Five" (Reese Witherspoon, Nicole Kidman, Shailene Woodley, Zoë Kravitz, Laura Dern), plus the added intrigue of Meryl Streep, playing the grieving mother of last season's Alexander Skarsgård character, Perry, who she suspects did not die by accident.
Representing HBO at the event was Suzanne Twing, the director of HBO regional public relations. "I'm so impressed by the turnout and enthusiasm of the crowd," Twing said. "It was very special having so many people affiliated with the production under one roof. It was a truly heartfelt event."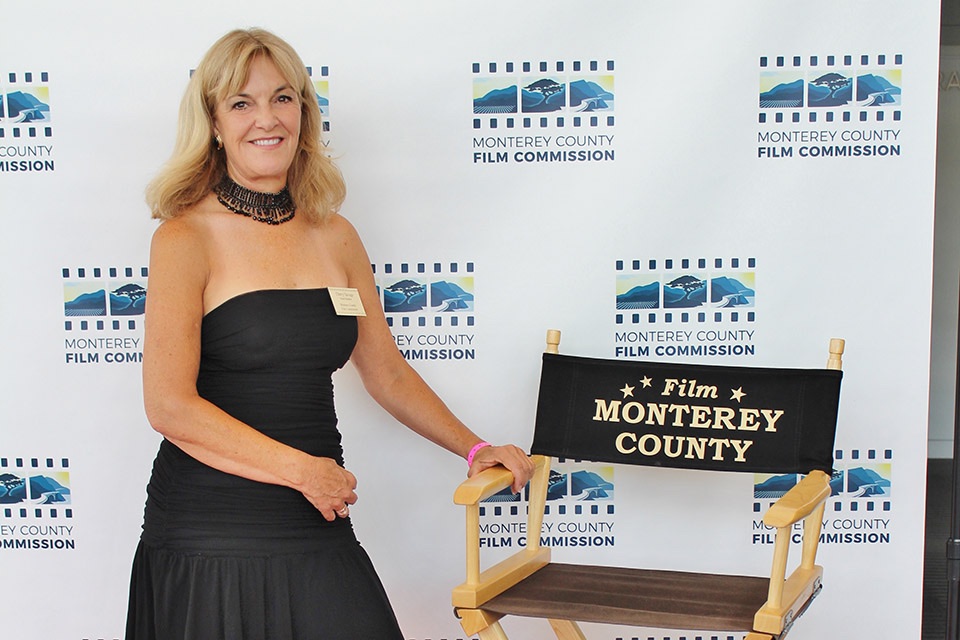 Major sponsors were the City of Monterey, the County of Monterey, HBO, Honest Engine Films, Steinbeck Real Estate, Coldwell Banker, Cannery Row Company, PSAV – Monterey Conference Center, and the Arts Council for Monterey County.
The fundraiser realized nearly $15,000 in support of the nonprofit organization, with a portion of the proceeds to benefit the film commission's Director Emeritus Richard Tyler Film Student Scholarship Program that supports up-and-coming Monterey County filmmakers.
The Monterey County Film Commission continues to market Monterey County to the film industry, attracting and assisting productions such as Big Little Lies, for their economic impact. The local spend by HBO's Big Little Lies, Season 2 was $3.7 million.
We thank our event sponsors and partners and for more click here.
* * *
The Monterey County Film Commission is a nonprofit organization, created by and funded in part by the Monterey County Board of Supervisors. Its mission is to inspire and facilitate film and media production throughout Monterey County, creating positive economic impact.
Get Our Free E-Newsletter
Get notified of our latest press releases, news, production alerts and more.