MCFC presents 2022 Film Student Scholarship Program Awards
(Monterey, CA – Feb. 3, 2023) The Monterey County Film Commission presented plaques and checks to the winners in the film commission's 2022 Director Emeritus Richard Tyler Film Student Scholarship Award program on Feb. 2, 2023.
Receiving $1,500 scholarship awards were David Orta, a Greenfield resident and film student at Hartnell Community College, and Laska Stanford of Marina, a California State University, Monterey Bay (CSUMB) student in the Cinematic Arts and Technology Department. Diego Garcia of Lemoore, also a film student at CSUMB, received a $500 check. Tanya Olson, a member of the Monterey County Film Commission's board of directors and the chair of the scholarship committee, made the presentation at East Garrison in Marina.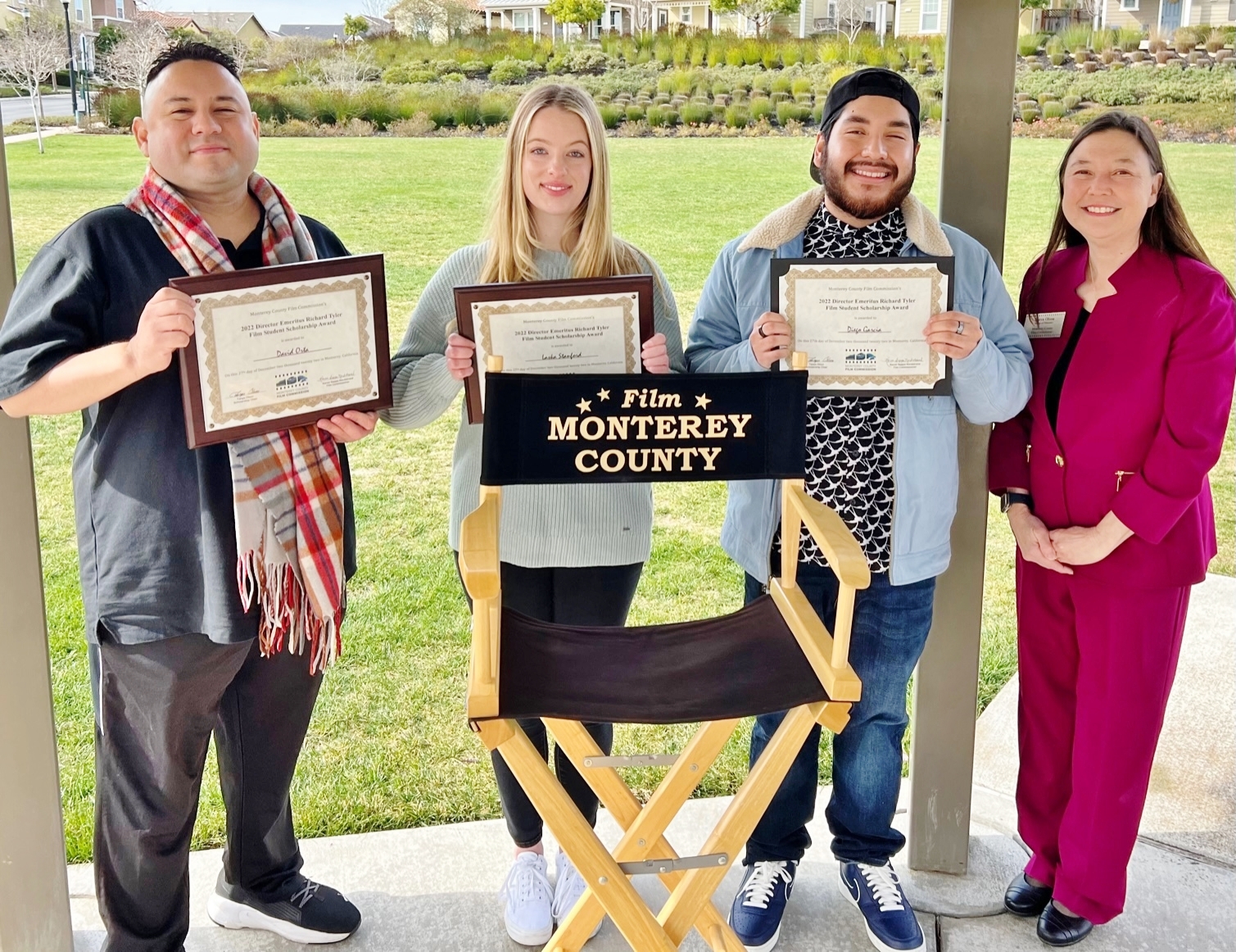 Established in 2008, the Monterey County Film Commission's scholarship program provides financial aid and incentive to students of film as well as beginning filmmakers who reside in Monterey County, or those enrolled in a college or university here. The fund is a permanent endowment with the Community Foundation for Monterey County.
Contributions to the film commission's Director Emeritus Richard Tyler Film Student Scholarship Award Program were made by the Craig and Paula Tigerman family, Dino Cocalis, Coastal Roots Hospitality Group, and numerous local businesses and individuals. Contributions to the 2023 scholarship program are welcomed by the film commission.
Get Our Free E-Newsletter
Get notified of our latest press releases, news, production alerts and more.