MCFC announces Winners in 2022 Film Student Scholarship Program
(Monterey, CA – Jan. 11, 2023) The Monterey County Film Commission announced the two top winners and one honorary mention winner in the film commission's 2022 Director Emeritus Richard Tyler Film Student Scholarship Award program on Dec. 27, 2022.
Selected for $1,500 scholarships are David Orta, a Greenfield resident and film student at Hartnell Community College, and Laska Stanford (from Santa Clarita) of Marina, a California State University, Monterey Bay (CSUMB) student in the Cinematic Arts and Technology Department. Diego Garcia of Lemoore, also a film student at CSUMB received a $500 scholarship. Pictured below are David Orta and Laska Stanford.
Established in 2008, the Monterey County Film Commission's scholarship program provides financial aid and incentive to students of film as well as beginning filmmakers who reside in Monterey County, or those enrolled in a college or university here. The fund is a permanent endowment with the Community Foundation for Monterey County.
"In a time of financial strain and economic disparity, this award is a glimmer of hope for artists like myself and the creative people I collaborate with," said Orta. "As a film major and student filmmaker, opportunities like these are critical for experimentation and professional growth in the field."
"I feel very grateful for the creative freedom receiving this scholarship affords me," Stanford said. "The film community here in Monterey County is so supportive."
Contributions to the film commission's Director Emeritus Richard Tyler Film Student Scholarship Award Program were made by the Craig and Paula Tigerman family, Dino Cocalis, Coastal Roots Hospitality Group, Union Bank, and numerous local businesses and individuals.
"We are ecstatic to continue this scholarship program that recognizes college students passionate about using their voice and talent in visual storytelling," said Tanya Olson, chairperson of the film commission's scholarship committee. It is so refreshing to hear their original story ideas. We look forward to seeing their films. We are also deeply moved by the continuous support from the Monterey County community in making these scholarships available for the next generation of storytellers."
For more information, contact the Monterey County Film Commission at info@FilmMonterey.org or call 831-646-0910.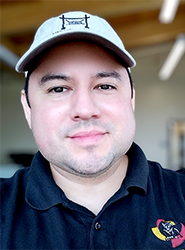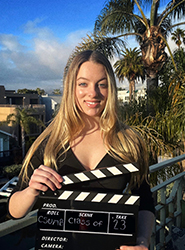 Get Our Free E-Newsletter
Get notified of our latest press releases, news, production alerts and more.