Location Manager wins California On Location Award for production in Monterey County
(Dec. 9, 2022 – Monterey, CA) – The Monterey County Film Commission's nominee for a statewide film industry honor was named the location manager winner in the Print Media category at the 27th annual California On Location Awards event (COLA) on Dec. 4, 2022.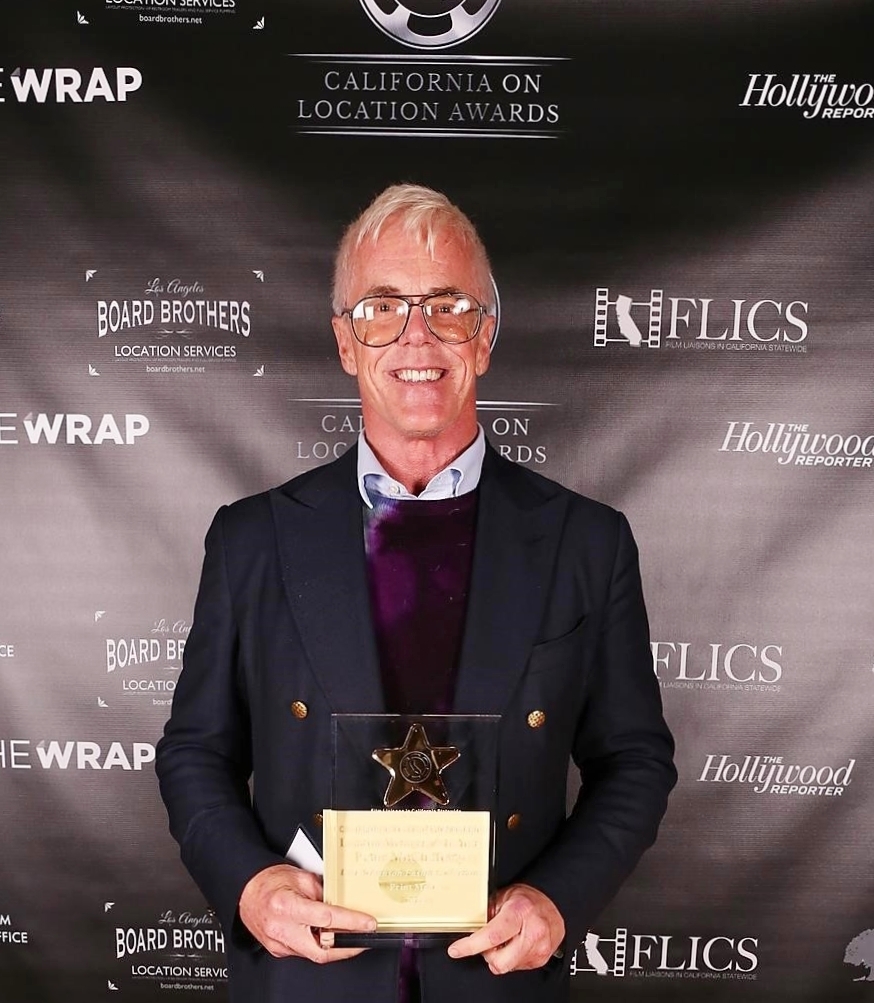 Peter McClafferty, a veteran Los Angeles-based location scout and manager, was recognized for his work this year on the Ulla Johnson Fashion Collection production which was shot at a private property in Big Sur.
The COLA event honors the accomplishments of film professionals who find and facilitate shoots at locations throughout the state, keeping film projects and their economic impact coming to California.
The Monterey County Film Commission and other Film Liaisons in California Statewide (FLICS) association members and the California Film Commission sponsor the COLA awards program which drew an audience of more than 500 film professionals at the Hilton Los Angeles/Universal City hotel. The MCFC was represented by Karen Seppa Nordstrand, Monterey County's film commissioner.
"Top location professionals such as Peter McClafferty are key to our efforts to keep our area film-friendly and increase the positive financial impact that filming brings to our communities," Nordstrand said. "Peter is a true professional who worked well with our film office and local residents and jurisdictions, and helped bring the production work to our area."
# # #
The nonprofit Monterey County Film Commission's mission is to inspire and facilitate film and media production throughout Monterey County, creating positive economic impact. Special thanks to the County of Monterey for its support of the Monterey County Film Commission's efforts to boost the local economy through the film industry.
Get Our Free E-Newsletter
Get notified of our latest press releases, news, production alerts and more.