"COSMOS" Casting Call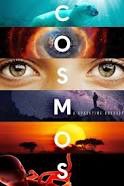 From time to time MCFC is asked to get the word out when productions are looking for background extras. This request just arrived…
Sande Alessi Casting has specific needs for a mid-June "COSMOS" TV shoot in the Monterey Area! They're looking for an African-American male, 6-foot to 6-foot three inches as a stand-in, and newborn Asian babies, female newborns 0-3 months old, twins preferred, but open to single babies as well. Interested? Email a current photo, sizes, and contact information to: CosmosCastingSAC@gmail.com with "Monterey" in the subject line.
This casting team was behind Pirates of the Caribbean, Kong Skull Island and many others.
Get Our Free E-Newsletter
Get notified of our latest press releases, news, production alerts and more.