Big Sur is open from the North
Following some of the crazy weather and fire issues and then mudslides on Hwy. 1, it's no wonder people question what's happened to Big Sur. Good news is that businesses north of Pfeiffer State Park are open and accessible.
You just can't continue south of that point until a new bridge is finished, expected by October. So…call those scenic spots like Bixby Bridge and turnouts along the highway can be accessed, and several motels and businesses are open. For the adventurous, a new shuttle from the north takes you from the parking lot at Andrew Molera State Park to Pfeiffer Big Sur State Park.  There you can hike a new trail to get beyond the closure to businesses that had been isolated for weeks.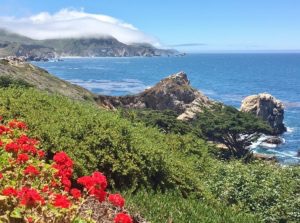 Get Our Free E-Newsletter
Get notified of our latest press releases, news, production alerts and more.